Wilmslow: Read the Nub News story which is making worldwide news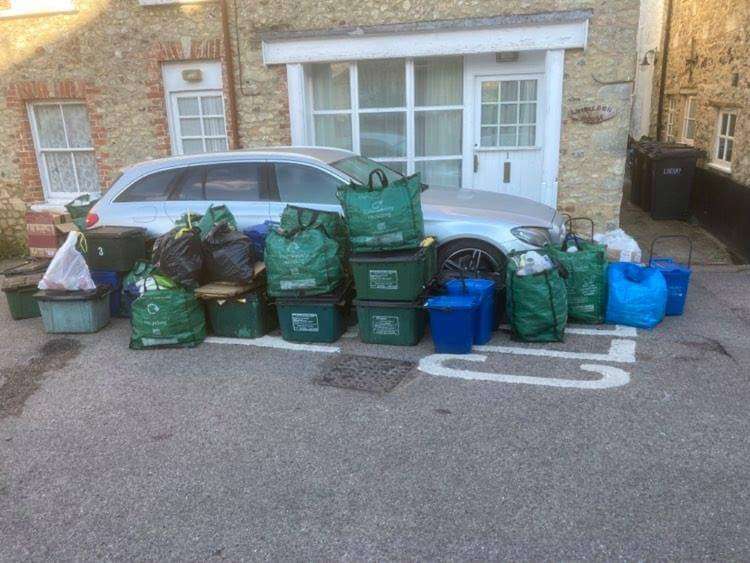 WHAT A LOAD OF RUBBISH - this aggressive parking method has piqued the attention of the world. (Image - David Miller)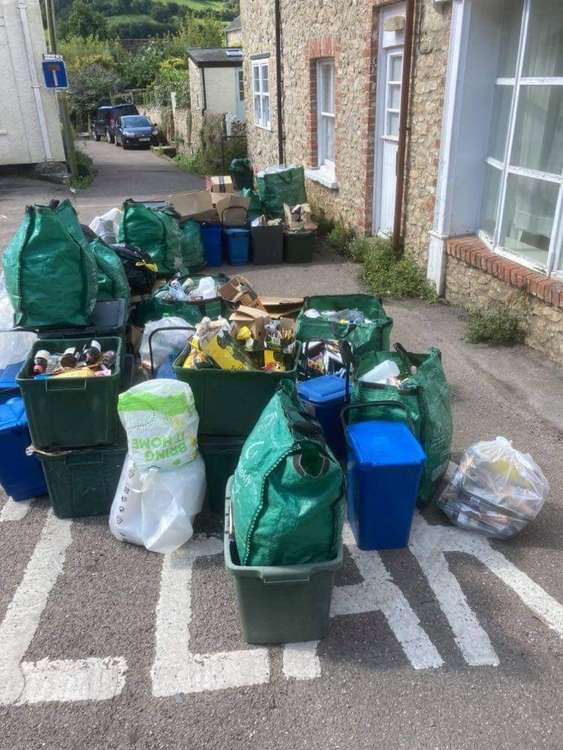 The covered 'Keep Clear' sign was swarmed with junk to - and to also help protect the car. (Image - David Miller)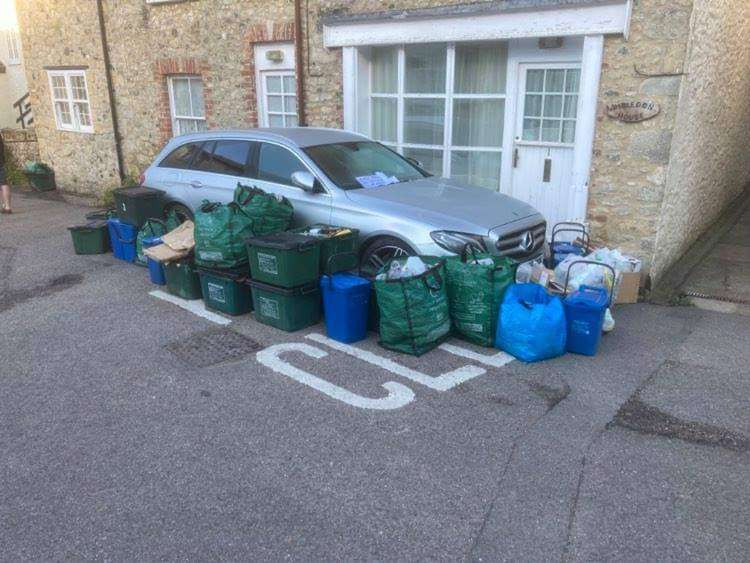 Trash talk: This Nub News story has gone viral. What would you have done in this situation? (Image - David Miller)
Residents who spoke to a sister site to Wilmslow Nub News saw red over selfish parking, and now the Nub News story has hit the nationals, and even been shared across the pond.
An example of rubbish parking in Branscombe led to local residents deciding to make an example of the unknown motorist concerned.
Not only was their car parked on a clearly-marked Keep Clear area near the entrance to Parsons Lane – it was also blocking access to some homes for the council's recycling lorry.
Three of the weekly collections of recycling and food waste had already been missed, and the latest was due to take place this morning yesterday morning.
The car had been there for two days and attempts to find out who owned it had proved fruitless.
So some of the villagers piled up their uncollected bags of recycling around the offending vehicle and posted photos on social media.
Eventually someone contacted the police about the vehicle, and the owner was traced through their insurance company. The car has now been removed.
But in the meantime, residents are still waiting to have their rubbish collected – and since this includes food waste, they say it's now becoming an environmental health issue.
One resident, David Miller, told Sidmouth Nub News the food waste is infested with maggots and smells disgusting.
East Devon District Council have been experiencing problems with waste collections for several weeks. Their website explains that their contractor is struggling with staff shortages and unable to make all the usual collections.
The story has made The Sun and an American news site too - theusposts.com.
It has also been published on Metro, where it has received over 200 shares.
The widespread love of the story, and being at the heart of the local issue, proves how Nub News is changing the face of local news.
There are over 70 Nub News sites across the country.
What do you think? What would you have done? Have you dealt with something like this in Wilmslow?
Wilmslow Nub News would love to know your thoughts.