Wilmslow: Handforth hero Jackie Weaver urges for signatures to suspend conduct-breaking councillors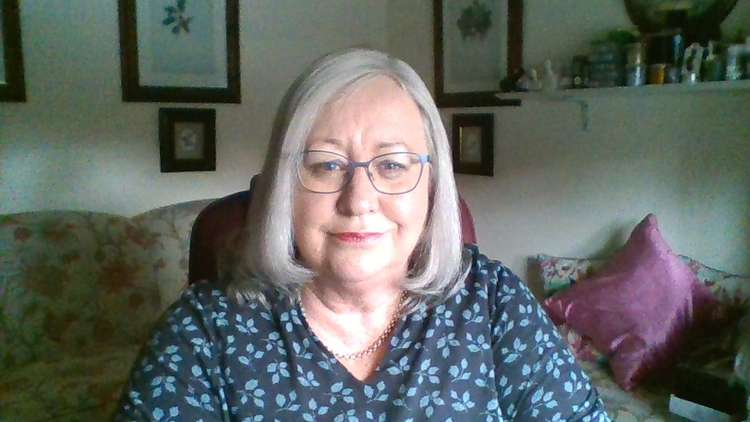 Jackie Weaver shot to fame at the start of the year for the surfacing of a 2020 video where she ejected the rude Chair of Handforth Parish council from a meeting. (Image - Jackie Weaver)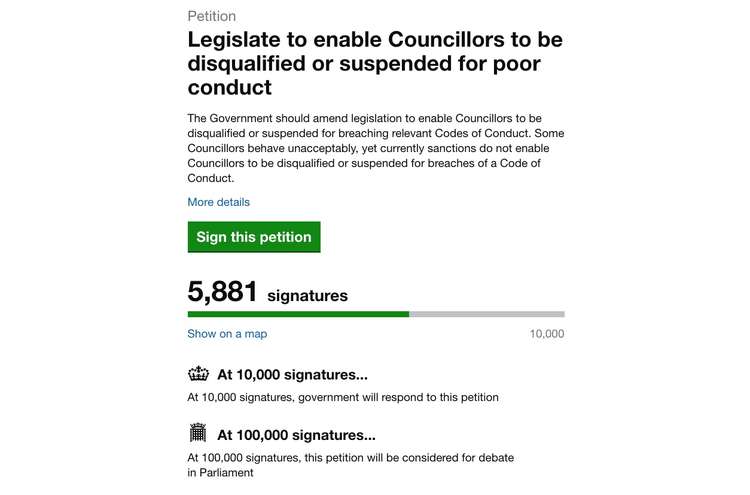 Weaver hopes Wilmslow, Styal and especially Handforth residents will sign her petition to discipline rude councillors. (Image - GOV.UK)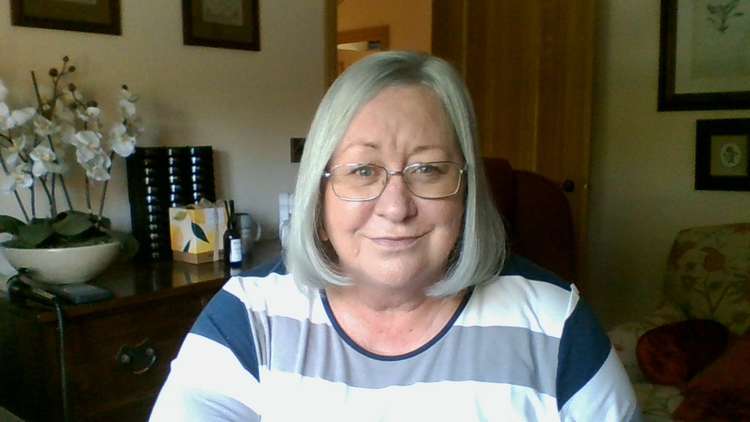 A celebrity of lockdown, Jackie Weaver is now one of the UK's best known political figures. (Image - Jackie Weaver)
Handforth heroine Jackie Weaver, is urging the people to put their name on a petition to temporarily or permanently remove unruly councillors who break disciplinary procedures.
Ms Weaver, won the hearts of the nation when she infamously booted the unruly chair of Handforth Parish Council from a Zoom meeting that went viral.
The Shropshire-based local government adviser for Cheshire, wants Wilmslow and Handforth residents help to ensure the chaos of moments like the infamous Handforth virtual meeting will never happen again.
The local democracy celebrity wants your signature for a national petition pressing the Government to amend legislation to enable Councillors to be disqualified or suspended for breaching relevant Codes of Conduct.
She says she is "stunned" that only just over 5,800 signatures have been collected so far for the petition which Jackie helped launch and which she says is vital to the future of local councils if we are to continue attracting people to serve their community.
Jackie, Chief Officer of the Cheshire Association of Local Councils (ChALC) told Nub News exclusively: "The kind of sanctions we are looking at aren't public flogging.
"It's looking at the potential of mandatory training or being removed from office for a period of time.
"It's important that we show the powers that be that we care about politics from the grass root level. It's been like pulling teeth so far. There is a general apathy and lack of understanding of just what a difference this can make. We all need to do a little."
She added: "We are trying very hard to promote diversity and equality in local councils and we have to be able to say to people that they will be safe in that environment.
"The least we can do is reassure them that they won't have to deal with internal conflict. We are failing some councils who work extremely hard at representing their communities yet councillors have to deal with a disruptive element.
"I cannot understand why people wouldn't want to sign this petition which is designed to support local government and make sure fellow councillors and members of the public are protected from unacceptable behaviour within the operations of the council."
The petition asks the Government to amend legislation to enable Councillors to be disqualified or suspended for breaching relevant Codes of Conduct.
It states: "Some Councillors behave unacceptably, yet currently sanctions do not enable Councillors to be disqualified or suspended for breaches of a Code of Conduct.
"Most Councillors maintain high standards of conduct, but a significant minority engage in unacceptable behaviour, such as harassment and bullying including racist, sexist, ableist abuse.
"This activity would be grounds for dismissal in an employment setting, and equivalent sanctions should exist for Councillors."
The petition currently has 5,881 signatures but 10,000 are needed for the Government to respond and 100,000 for the petition to be considered for a debate in Parliament.
If the demands of Weaver's petition were already law, she will have remained unknown to the nation.
Ex-Handforth Parish Council chairman Brian Tolver who later resigned, apologised to Weaver for his behaviour.
However, this petition if implemented would mean he'd either be temporarily or permanently removed from their post.
You can sign Jackie's petition here.
Did you also know that Jackie Weaver recently earned a Disney advertising deal earlier in the year, and dressed up as a zombie to promote The Walking Dead.
We reported on this at the start of the month. You can click on it here.
Weaver has almost 31,000 followers on Twitter.
Wilmslow Nub News covers Wilmslow, Handforth, Styal and the surrounding area.
We're on a mission to bring honest, quality local news for our area.
Got a story? You can contact our Editor at [email protected]
You can follow Wilmslow's online newspaper on your favourite social media platform, where you can also drop us a message.
You can find us on Facebook or Twitter.
Please also consider signing up to the Wilmslow Nub News Newsletter for the ten best stories of the week.