Wilmslow MP slammed for accepting EURO 2020 tickets from gambling company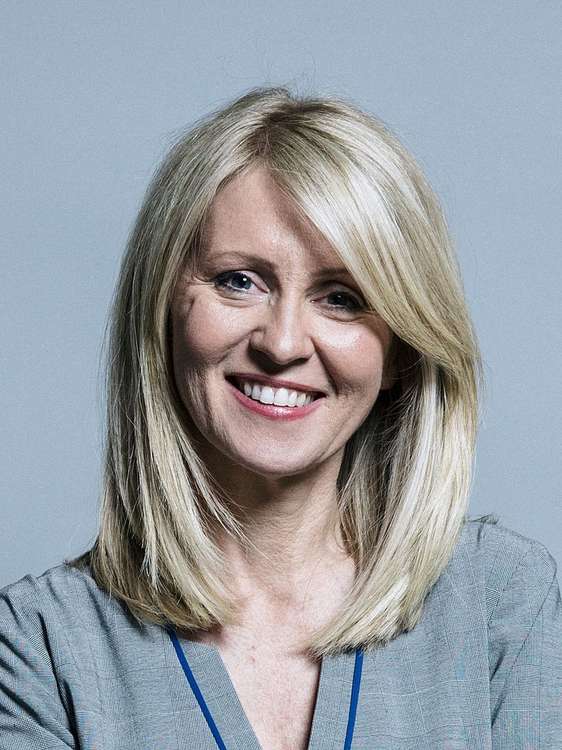 Tatton MP Esther McVey - who serves Wilmslow - has come under fire for accepting sporting event tickets from a betting company. (Image CC Unchanged Chris McAndrew bit.ly/2VqAoCO)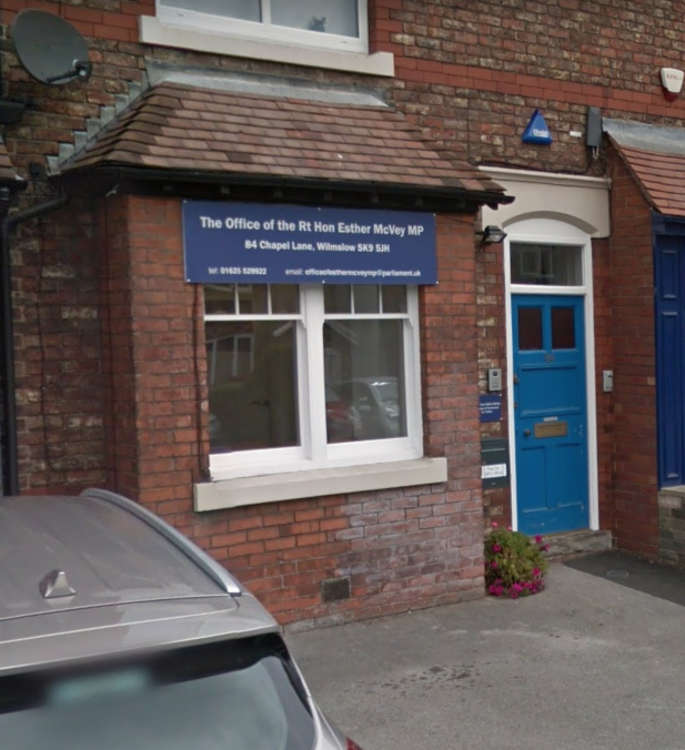 Wilmslow forms part of her constituency, where she also has an office.
Wilmslow's MP Esther McVey has been attacked by the local Liberal Democrats for accepting free Euro 2020 tickets from a gambling company.
The House of Commons register of MPs' financial interests shows the Conservative MP accepted one ticket and hospitality at Wembley for the England v Denmark match last month worth £3,457.
McVey, who is believed to have gone to the EURO 2020 semi-final only, and not the final, has been the MP for Tatton since 2017.
She also accepted a ticket and hospitality at Wimbledon, with a value of £1,100.
Both freebies were declared in the correct way, however, they come at a time of increased scrutiny of the gambling industry from the public and politicians.
The local Liberal Democrats have criticised the Tory MP for accepting the gifts at a time when the Gambling Act is being reviewed by the Government.
A statement released by the Tatton Liberal Democrats said: "For a politician who prides herself on being in touch with the working man and woman, and on the side of hard-working, honest citizens, it must have come as a major embarrassment for Esther McVey MP that she has been found out accepting freebies to two major sporting events in June, from a betting company, who are at the forefront of the gambling industry's attempts to resist changes in the gambling laws.
"What would most of her Tatton voters and supporters not have given for a £3,457 ticket for the England/Denmark Euros semi-final match at Wembley, or a £1,100 ticket and "hospitality" package for Wimbledon on July 2?"
According to the House of Commons' Register of Members' Interests, the donation was from Entain, which is listed as owning Ladbrokes and Coral.
The Local Democracy Reporting Service has contacted Esther McVey's office by phone and email several times and left a voicemail on her mobile.
At the time of writing we have not received a response.
McVey replaced George Osborne as the MP for Tatton in June 2017.
The Liberal Democrats were once the number two party in our area, with David Lomax finishing in second to be Tatton's MP in the 2010 General Election.
However, they have since fallen to third and even fourth in recent general elections.
The Lib Dems have finished third in both Tatton elections won by McVey.
Esther McVey has an office on Wilmslow's Chapel Lane.
You can learn more about Tatton Conservatives here.
Wilmslow Nub News covers Wilmslow, Handforth, Styal and the surrounding area.
We're on a mission to bring honest, quality local news for our area.
Got a story? You can contact our Editor at [email protected]
You can follow Wilmslow's online newspaper on your favourite social media platform, where you can also drop us a message.
You can find us on Facebook or Twitter.
Please also consider signing up to the Wilmslow Nub News Newsletter for the ten best stories of the week.