Wilmslow: New Planters on Cliff Road to prevent illegally parked cars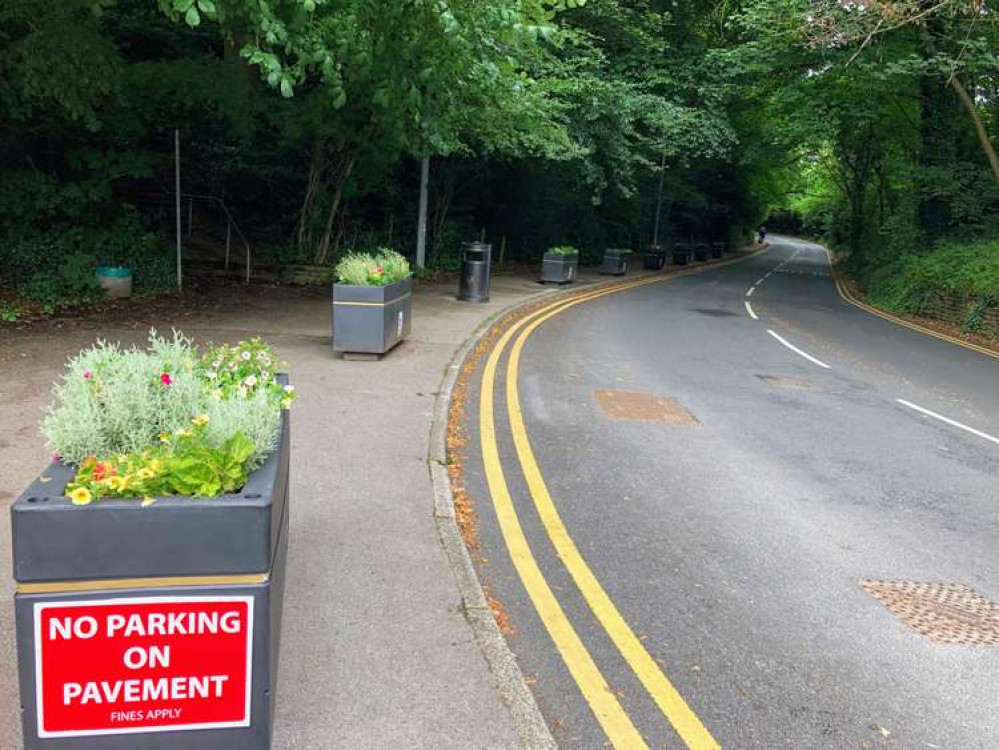 Wilmslow: The new Cliff Road planters will deter cars, and welcome insects. (Image Credit - Wilmslow Town Council)
Wilmslow's green revolution continues, with the addition of four new planters in our town.
Just days after Wilmslow's local government launched a scheme to give £10,000 to eco-friendly community initiatives, now comes these new fauna for the town.
The additional four planters on Cliff Road have cost £1600.
The mix of flowers is set to aid nature, but also prevent illegal parking.
The problem of pavement parking in this area on sunny days has long been recognised by Wilmslow residents as being a significant safety hazard to wheelchair and pushchair users in particular.
This is as they have needed to go in to the dimly lit and bendy road to pass.
The plans should make this problem a thing of the past, and are re-enforced with plastic covers and metal signage.
The initial preventative measures have broadly been successful with pavement parking in the area protected being eliminated since the introduction of the planters and the section immediately beyond only being used for pavement parking on one occasion since their introduction.
Despite this progress however further discussions took place as to what actions should be taken to tackle this problem more comprehensively until more permanent solutions are found.
Cllr Martin Watkins, Chairman Wilmslow Town Council said "This problem has gone on long enough, although it doesn't have the powers of Cheshire East Council or the Police to act in dealing directly with those causing such difficulties, Wilmslow Town Council has responded positively when asked by Cheshire East Council to take this action on their highway".
The Town Council is fully aware of the difficulties of maintaining planters in this poorly lit environment but will do their best with their horticulture partners Oak Nurseries of Macclesfield.
They'll work together to provide a display until the highway authority are able to provide a longer-term solution and the planters can be re-sited to better floral effect.
Free from pop-up ads, or unwanted surveys, Wilmslow Nub News is a quality online newspaper for all things Wilmslow, Styal and Handforth.
You can subscribe to our FREE newsletter, by entering your email address in the shaded box below. You can also find us on
Facebook
or [L]https://twitter.com/WilmslowNubNewsL+]Twitter[.L]. Thank you for your support.