GALLERY: Take a trip down memory lane, with the history of buses in Wilmslow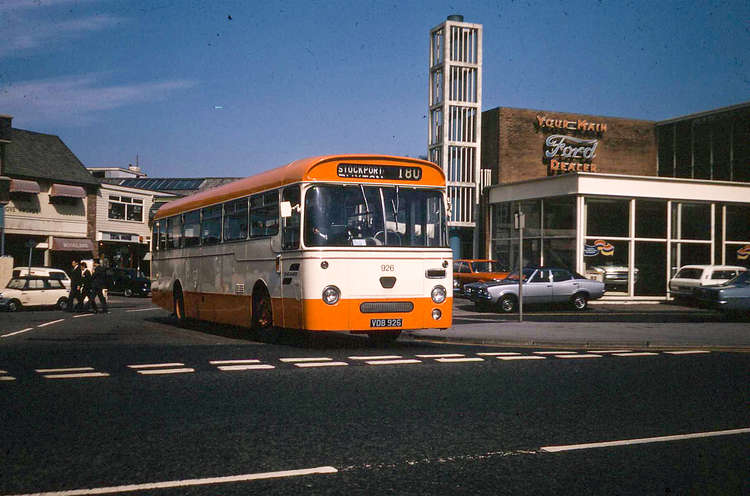 These amazing vintage snaps of Wilmslow buses were kindly provided by the Museum of Transport, Greater Manchester. (Image - Museum of Transport, Greater Manchester/@motgm)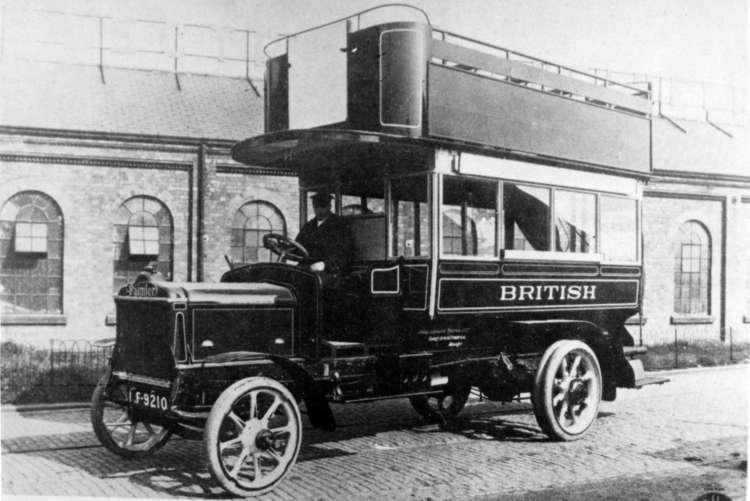 This bus from 1913 was the first model to stop in Wilmslow. (Image - Museum of Transport, Greater Manchester/@motgm)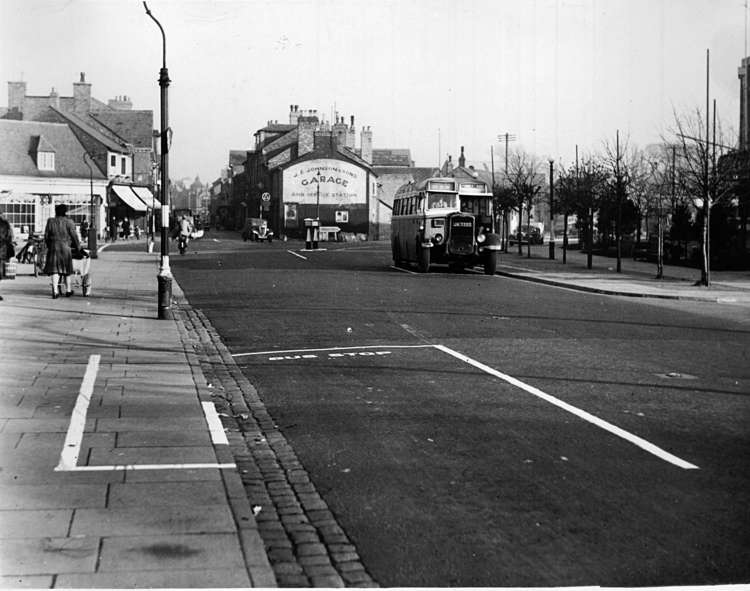 This service is dated 1946, halfway into the reign of North Western providing bus services for Wilmslow. (Image - Museum of Transport, Greater Manchester/@motgm)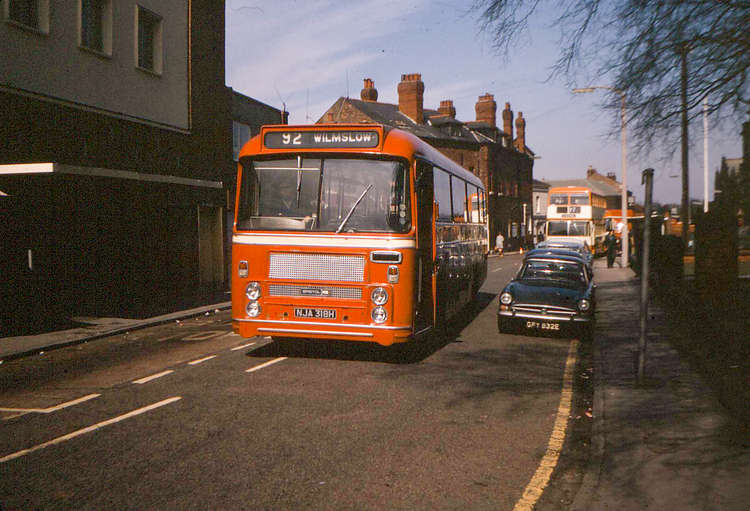 Bank Square in Wilmslow, which is still a bus stop today. Here it is pictured in 1973. (Image - Museum of Transport, Greater Manchester/@motgm)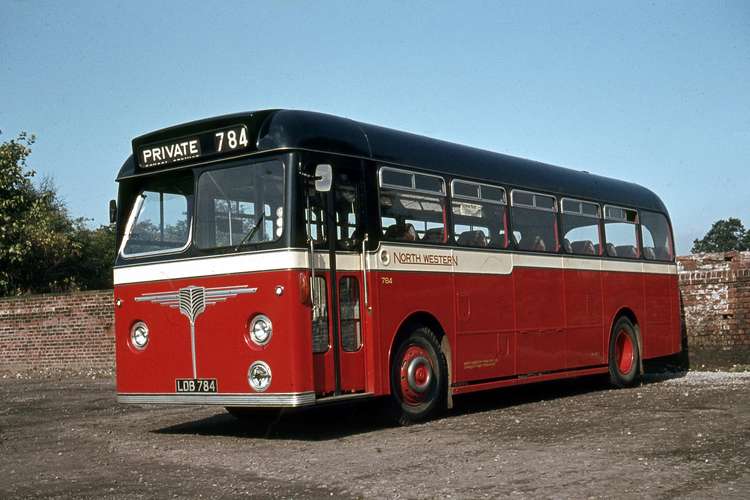 This gorgeous bus stops at the Church Street Wilmslow depot in 1966. (Image - Museum of Transport, Greater Manchester/@motgm)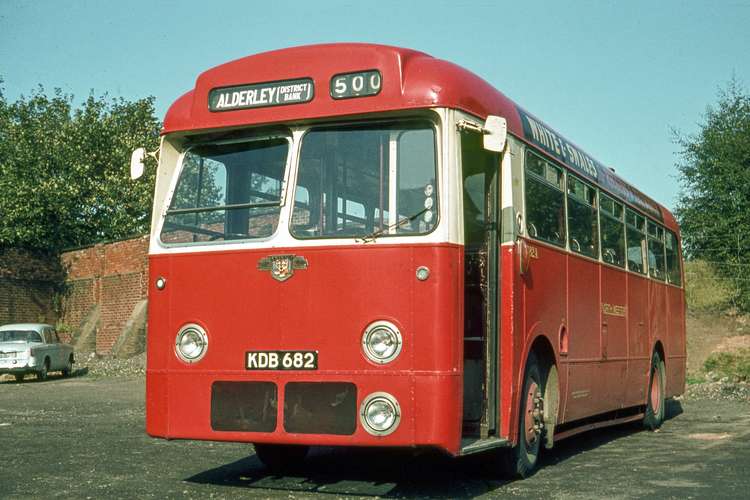 If you look closely, you can see a British Leyland tiger cartoon logo mascot for this Wilmslow bus from 1966. (Image - Museum of Transport, Greater Manchester/@motgm)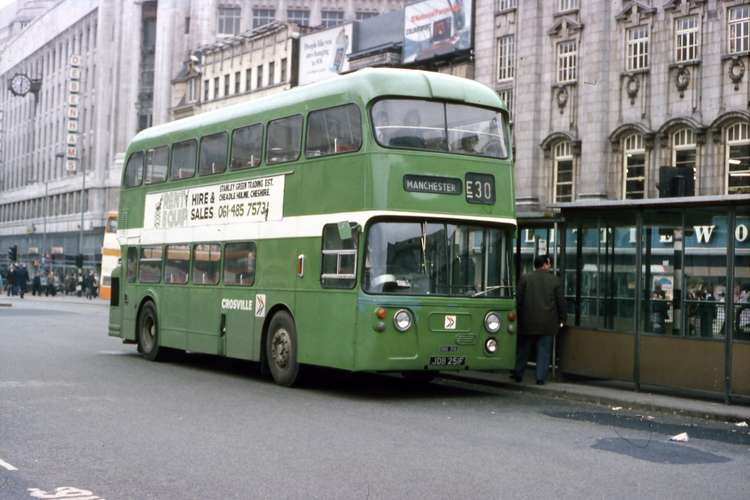 This Crosville bus, pictured in Manchester, would stop off at Wilmslow and Macclesfield. (Image - Museum of Transport, Greater Manchester/@motgm)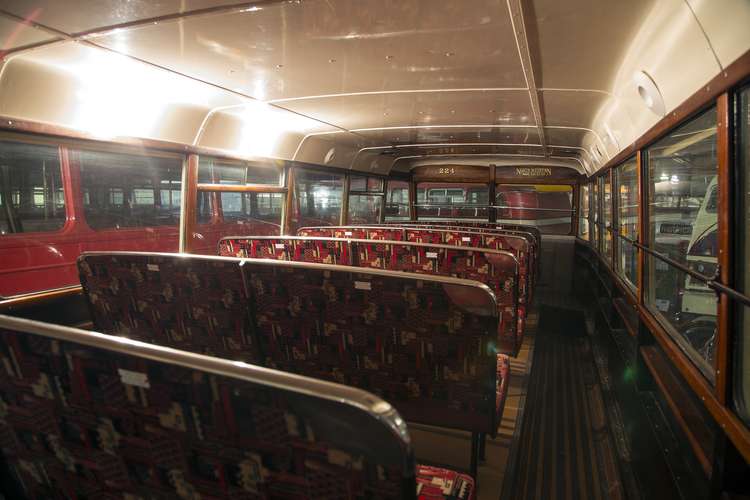 The inside of a North Western Road Car Company bus, who would provide Wilmslow's buses for half-a-century. You can visit them at the Cheetham museum. (Image - Museum of Transport, Greater Manchester/@motgm)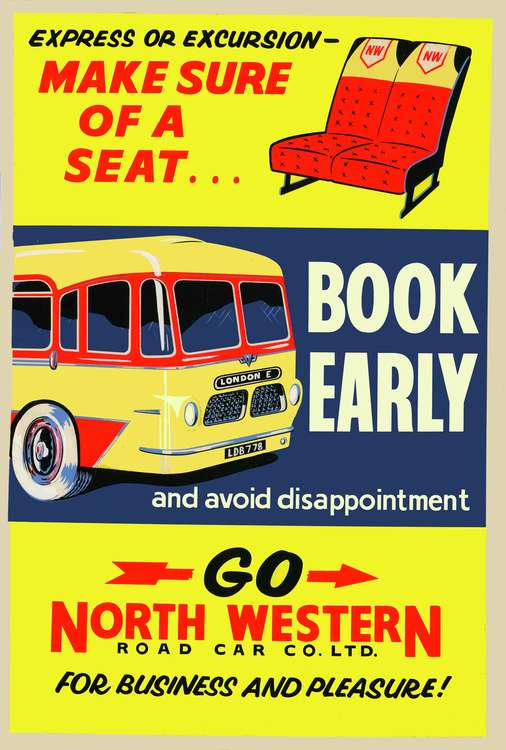 Wilmslow: A retro bus poster proves the popularity of the service back in the day. (Image - Museum of Transport, Greater Manchester/@motgm
Wilmslow: This article was nubbed to Wilmslow Nub News.
You too can write for our Wilmslow Nub News, by clicking the black 'Nub It' button on our homepage.
Even if you own a car, a bus ride out on a summer's day is a very pleasant experience.
There's no stress of driving, buses these days are very easy to get on an off, and it's nice to be able to take in the countryside views instead of staring at the car in front.
But if you're sitting on a bus, do you know who runs it?
Bus companies (and bus routes) seem to chop and change all time, but that wasn't always the case.
Buses in our area go back to 1913, when a London company called 'British' opened a 'Macclesfield' branch running rickety buses on solid tyres to Stockport and Buxton.
After the Great War traffic expanded and it was decided that the Macclesfield branch should be split off into a separate company – the North Western Road Car Company.
Formed in 1923, North Western ran most of the area's buses for the next fifty years.
North Western buses were known as friendly buses, and the driver and conductor got to know their regular passengers well.
Their buses were red and cream, which will bring a nostalgic smile to any residents who remember the pleasure of riding them.
There was even a local bus garage in the centre of town on Wilmslow's Church Street - it closed in 1970.
Wilmslow was one of 13 garages North Western operated.
Other local garages were on Macclesfield's Sunderland Street, and Manchester's Hulme Hall Road.
North Western buses would pop up in the most unlikely places such as Great Warford and Mottram St Andrew, neither of which have seen a bus in years.
North Western ran mainly single deckers in Wilmslow, but they had a few double deckers too.
What was odd about them was that instead of having a gangway down the centre upstairs, it was over on the right-hand-side of the bus.
To its left was a step up and rows of long bench seats, meant to seat four people.
It made the bus lower so it could go under the many low bridges in North Western's area, but it led to many bumped head which was why every seat had a little notice on the back saying 'lower your head when leaving your seat'.
North Western's buses lasted fifty years across Cheshire, north Derbyshire and much of Greater Manchester, but in the city there was a new, brash, orange neighbour called 'SELNEC' – South East Lancashire, North East Cheshire.
It had taken over all the old Corporation Transport departments in Manchester and was troubled by all the North Western routes in its area – so in 1972 it made a generous
offer to buy them. What was left was just the countryside routes that didn't pay, so the rest of the company was split up between its neighbours and Wilmslow became a 'frontier' town with some routes run by orange SELNEC buses, and others run by the green buses of Crosville. That was comparatively speaking, just a brief episode, making the split rather faint in the memory. This is because in 1986 the government swept all that away with privatisation of the bus companies and 'deregulation' of bus services. In practice that meant anything goes, chasing a dwindling number of passengers and all the changes just driving even more away. In the twenty-first century there's a bit of a revival for buses. This is despite use remaining low across Cheshire East. Government and operators have realised that co-operation rather than competition is more helpful for the passenger. Additionally, environmental considerations mean that more and more people are starting to consider the bus. Furthermore, buses are far easier to get on and off these days, and often have wifi and USB charging for your phone. It's all a far cry from the North Western buses of fifty years ago, but as anyone who was around at the time will tell you, they'd love a ride on a comfy North Western bus from Wilmslow to Stockport again. Fortunately the dedicated staff and volunteers at the Museum of Transport, Greater Manchester keep old buses alive in their museum which houses 80 old-time buses. Their historic range includes several North Western ones that would once have pounded the streets of Wilmslow on the 29 or 30 to Macclesfield, or the 92 to Knutsford. So from time to time, you can still see a red bus in our region with 'North Western' on the side, and if you fancy a trip back in time you can find the museum in Boyle Street, Cheetham, Manchester. It's open Wednesdays, Saturdays and Sundays and the museum's website is at
this link
. No pre-booking is required to visit our town's old busses. You can follow the museum on
Facebook
, where they have over 8000 followers. You can also follow them on
Twitter
. Wilmslow Nub News recently reported the average resident in our borough makes just 13 trips per year by bus. That places our area in the lowest 10 local authorities in the country for bus use. Wilmslow Lacey Green Councillor Don Stockton wants to rethink buses to "Prioritise rural, to those that need it".
You can learn more about how councillors want us to ride more buses, by clicking this link
. [I]Wilmslow Nub News thanks Paul Williams of the Museum of Transport, Greater Manchester, for nubbing this article. You too can write for our Wilmslow Nub News, by clicking the little black 'Nub It' button
on our homepage
. Free from pop-up ads, or unwanted surveys, Wilmslow Nub News is a quality online newspaper for all things Wilmslow, Styal and Handforth. You can subscribe to our FREE newsletter, by entering your email address in the shaded box below. You can also find us on
Facebook
or
Twitter
.