Wilmslow: Theatre returns to The Carrs with 1980s-take on 'A Midsummer Night's Dream'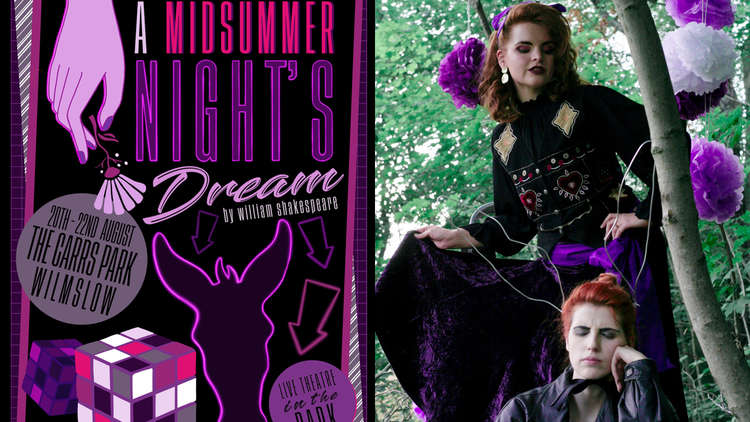 Wilmslow will be getting a 1980s-themed interpretation of William Shakespeare's comedy 'A Midsummer Night's Dream'. (Image - Time & Again)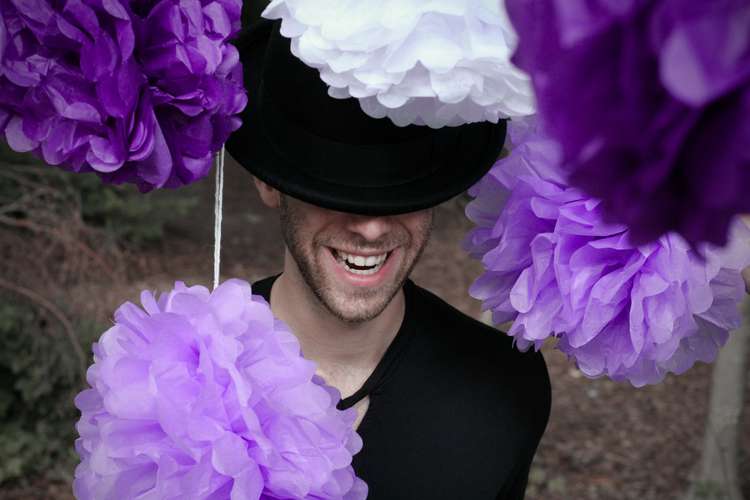 The show is suitable for all ages and has a running time of 2 hours and a 20 minute interval. (Image - Time & Again)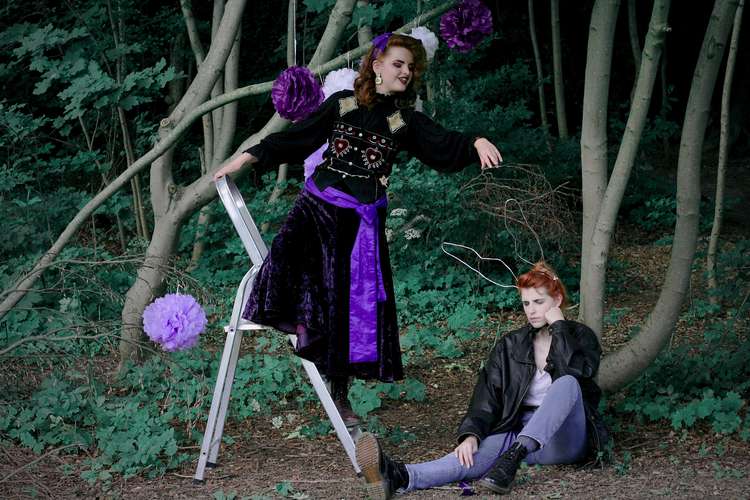 The show will go on even in the event of rain, so Wilmslow theatre-lovers are encouraged to please bring waterproofs and umbrellas. (Image - Time & Again)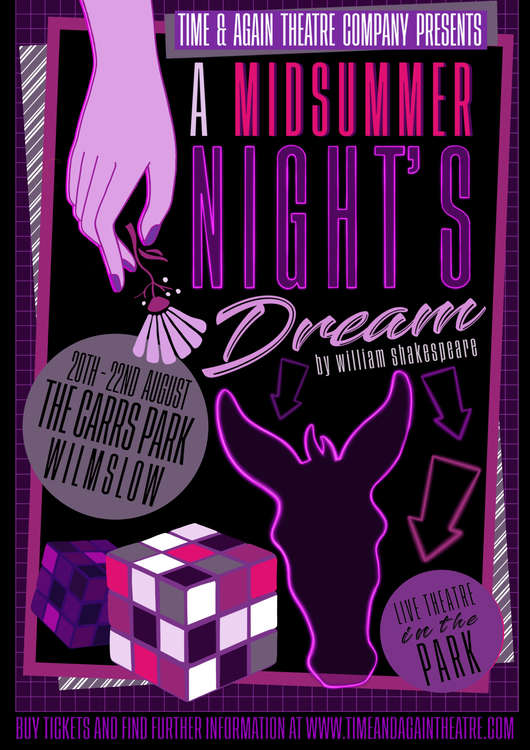 This Wilmslow twist on 'A Midsummer Night's Dream' will take you back to the 1980s with striking miners, new romantics, neon lights, and a big royal wedding. (Image - Time & Again)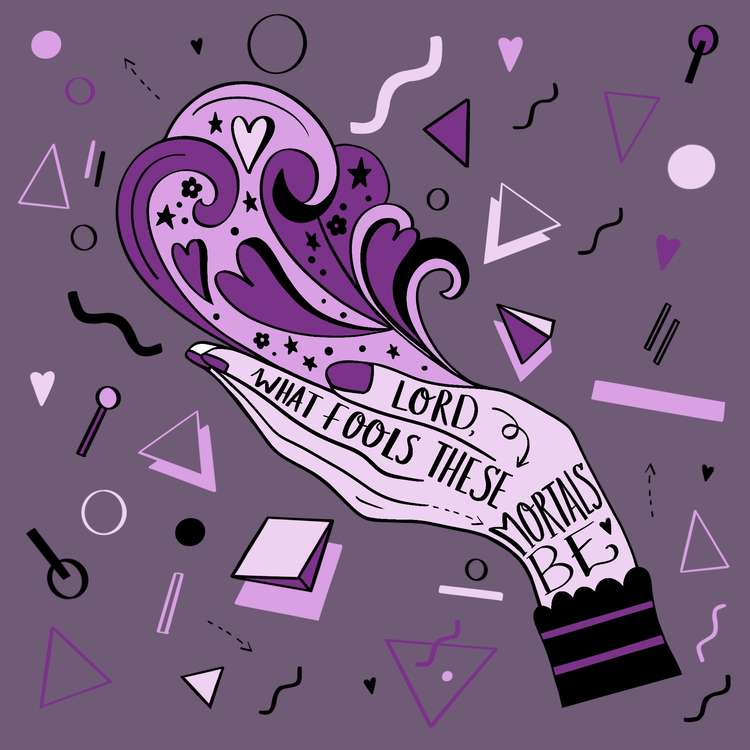 Time & Again are an award winning theatre company based in Cheshire, who explore all things historical in ways that are fresh and relevant for today. (Image - Time & Again)

The theatre company have extensive touring experience, having performed at the Edinburgh and Greater Manchester Fringe festivals, rural county tour runs across the country and collaborations with historical sites. (Image - Time & Again)
With the easing of all coronavirus restrictions, live theatre is set to return The Carrs in style this August.
Wilmslow goes Back to the 80s, Shakespeare-Style this August, with A Midsummer Night's Dream coming to The Carrs park this August.
The trio of performances taking place inside the 71 acre park on 18 Cliff Road, is by local theatre company Time & Again. They have performed twice for Wilmslow in 2018 and 2019.
The event is generously backed by Wilmslow Town Council, who have provided a grant to help get the production back on its feet.
This will be the first time outdoor theatre has come to The Carrs, where Shakespeare's 1605 play will be performed in 1980's-inspired make-up and clothing.
You are welcome to bring your own picnic, chairs, blankets, and perhaps even a bottle of wine to this production fit for all ages.
Theatre has been one of the hardest hit industries during the COVID-19 pandemic and now, as the world begins to open up again, it feels right to bring back the arts to Wilmslow with as much enthusiasm as possible.
And what is more extravagant than the neon colours and extravagance of the 1980s?
Time & Again hope to reconnect with local audiences and bring theatre back in style after their eighteen month absence during the COVID-19 pandemic.
"We were one date into a UK wide tour when the first lockdown began," said Tim Cooper, a member of Time & Again, and a Wilmslow resident for over thirty years.
"It's been really hard to see so many shows cancelled and theatres closed during the past year. But we're really looking forward to performing again and doing such a fun play outdoors in our local town seems like the best way to restart.
"Prepare to encounter runaway lovers and feuding fairies, magic, mayhem, and mistaken identities in Shakespeare's joyous comedy."
A Midsummer Night's Dream will run from 20th - 22nd August at The Carrs.
The show will be performed in the space usually occupied by the outdoor cinema in previous years.
Showtimes vary for the three dates. Friday 20th begins at at 7pm, Saturday 21st at 2pm, and Sunday 22nd at 2pm.
Tickets cost £10 for adults and £5 for children under 12.
You can secure your tickets for the Wilmslow shows here.
Please note, there may be a small booking fee.
Car parking is available at the address.
There is also the nearby playground adjacent to Wilmslow Parish Hall to help let off some steam before or after the performance, or be inspired to do a little post-show acting of your own.
Wilmslow Nub News covers Handforth, Styal, Alderley Edge and Wilmslow.
We're on a mission to bring honest, quality local news for our area.
Got a story? You can contact our Editor at [email protected]
You can follow Wilmslow's online newspaper on your favourite social media platform, where you can also drop us a message.
You can find us on Facebook or Twitter.
Please also consider signing up to the Wilmslow Nub News Newsletter for the ten best stories of the week.