Alderley Edge: First-ever outdoor cinema announced for Alderley Park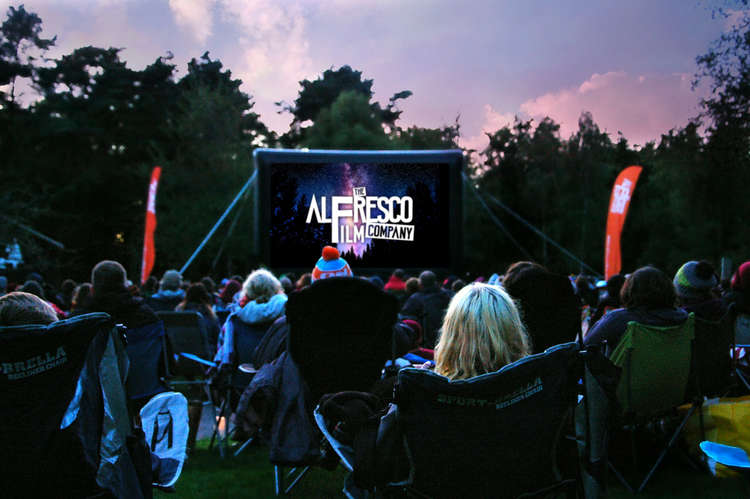 The trio of family friendly films are to be screened outdoors at Nether Alderley's Alderley Park thanks to the Alfresco Film Company. (Image - Alfresco Film Company)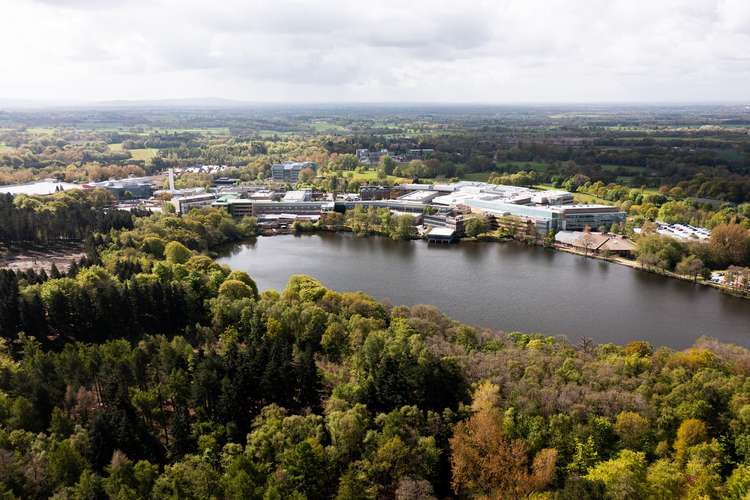 It is the latest addition - albeit temporary - to the multi-purpose complex, which has a state-of-the-art gym, conference centre, and more recently vaccination site. (Image - Alderley Park by Bruntwood SciTech)
A three-day event series will offer Wilmslow and Alderley Edge families the opportunity to watch their favourite Hollywood movies outdoors this August bank holiday weekend.
Cinema Under The Stars premieres at Alderley Park on Congleton Road, Alderley Edge on August 27, and runs to the 29th.
A trio of classic films will be a great way for parents to introduce kids to their favourite family films, while cosying up under the stars.
Friday August 27 will show Tim Burton's 1988 horror comedy Beetlejuice.
Saturday August 28 will screen the 2008 ABBA-musical Mamma Mia
Sunday August 29 will have the final film night of 1993's Jurassic Park.
Entry opens at 7pm followed by film screening at 8.30pm.
The films will be screened on a huge 20ft outdoor screen, with state-of-the-art HD projection and cinema sound.
Attendees are encouraged to bring picnic blankets or camping chairs, waterproofs and a couple of layers for when the temperature drops.
Ticket prices are £14 for those aged 16 or over, £12 for under 16's and students.
There is also an option to book premium deckchair seats for £19.
The weekend event, which is being held in partnership with the Alfresco Film Company, will provide a unique experience and give people the opportunity to view a selection of family favourites in the stunning grounds of Alderley Park.
Kath Mackay, managing director Alderley Park, said: "Now, more than ever, we want to create opportunities for the local community to come together with their families and make some all-important memories.
"At Alderley Park we've created a place that is not only home to vibrant, innovative and fast-growing companies, but also a great leisure destination for residents and the local community.
"Cinema under the Stars is a key part of that and we can't wait for you to grab your popcorn and join us for a memorable evening at Alderley Park."
There will be food and drink on offer from The Churchill Tree, but attendees are welcome to bring their own picnics too.
"After a difficult year for everyone, it's fantastic to be able to take open air cinema on the road again and offer nights of escapist movie magic for our guests," says Andrew Mitchell-Stead from the Alfresco Film Company.
"There's a real magic about watching classic films outdoors under a starry sky, and we can't wait to visit the stunning Alderley Park for the first time this summer."
Free parking will be available on site and tickets can be purchased here.
Wilmslow Nub News covers Handforth, Styal, Alderley Edge and Wilmslow.
We're on a mission to bring honest, quality local news for our area.
Got a story? You can contact our Editor at [email protected]
You can follow Wilmslow's online newspaper on your favourite social media platform, where you can also drop us a message.
You can find us on Facebook or Twitter.
Please also consider signing up to the Wilmslow Nub News Newsletter for the ten best stories of the week.