£54,000 raised at charity golf day supported by Wilmslow business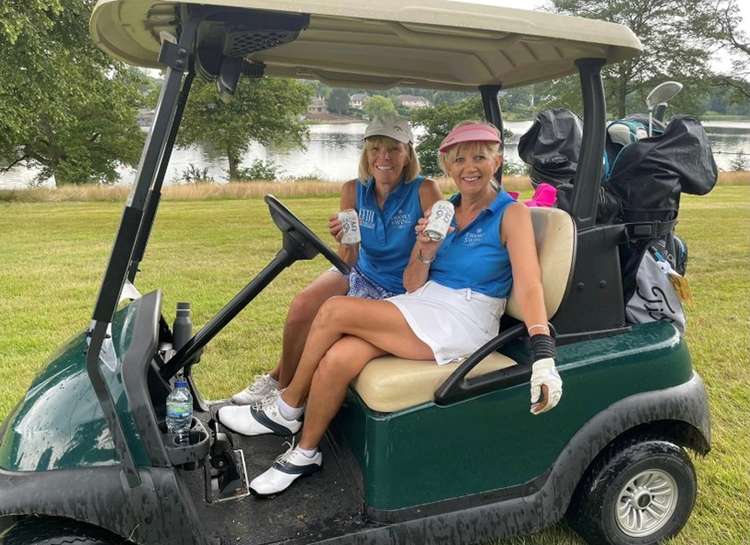 Wilmslow residents were also in attendance.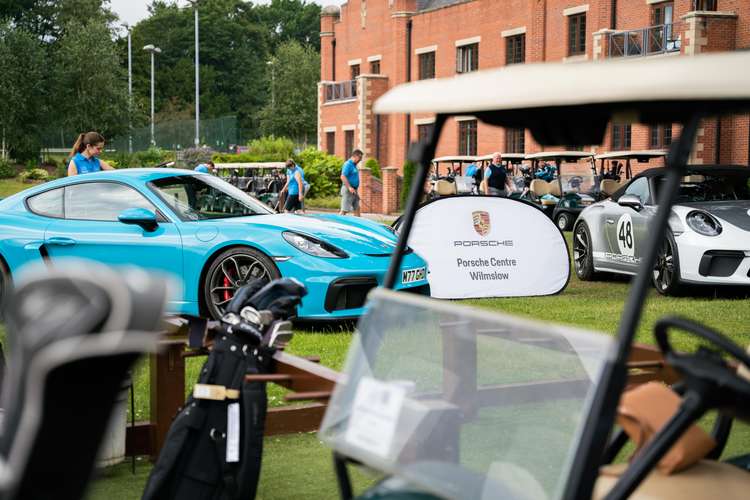 Porsche Centre Wilmslow were a main sponsor for the charity event.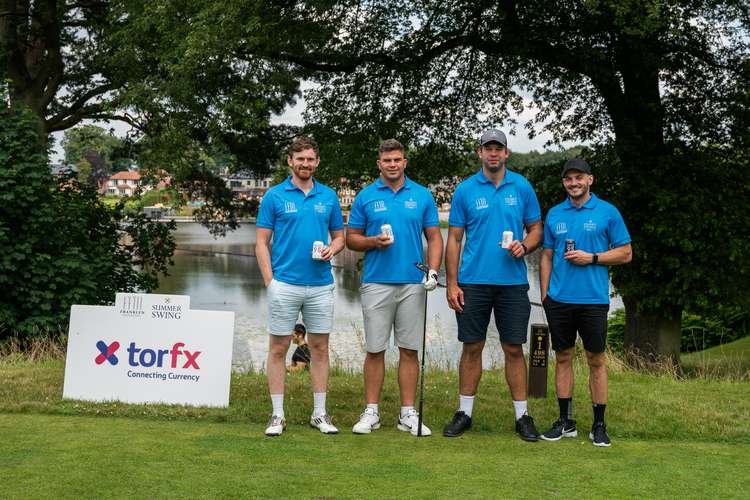 Sale Sharks were in attendance.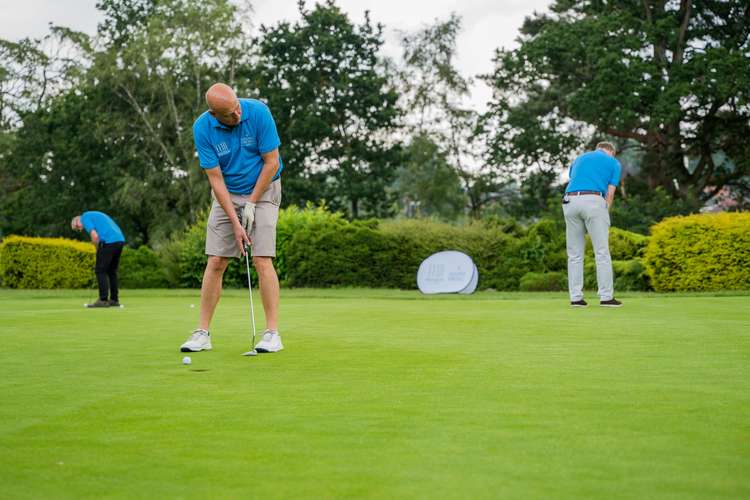 We love covering charity fundraising stories at Wilmslow Nub News.
A Wilmslow company contributed to a star-studded charity golf event for children's and cancer charities.
Porsche Centre Wilmslow, located on Stratstone House, Wilmslow Rd, sponsored the event and made their own donations.
It was part of over £54,000 raised for charity by Cheshire based Wealth Management firm, Franklyn Financial Management.
Their annual golf day on July 8 took their total raised to over £1,050,000.
Franklyn Financial Management who have many high-wealth clients in Wilmslow, hosted 120 golfers at The Mere Golf Resort and Spa, Knutsford for Franklyn Financial Management's golf day, the Swanky Swing.
As Official Partners of Sale Sharks Rugby Club, Franklyn was delighted to welcome Sharks players Jono Ross, Macclesfield-born Will Cliff, Simon Hammersley and Josh Beaumont as their guests for the day, along with Sale Sharks Commercial Director and former England International, Mark Cueto, non-executive Director and former England International, Jason Robinson, and owner of the club, Simon Orange.
The charity rugby-themed beer of choice for the day, Bach95, was served to all the golfers around the course.
CEO of Stoke City Football Club, Tony Scholes, was also amongst the guests at the Swanky Swing representing the club of which Franklyn are Platinum Partners of.
During the evening, guests were kept entertained by Manchester based singer, Alexander Stewart, followed by a live DJ set by Darren Proctor, whilst also checking out the Silent Auction put on by BidAid, the online auction site co-founded by Olympic silver medallist and double world champion athlete, Jamie Baulch.
Andrew Chatterton, Managing Director of Franklyn Financial Management said: "After the incredibly tough 18 months so many charities have had due to the pandemic, we were delighted to get back to our usual fundraising efforts and make up for lost time.
"It was great to have so many clients, business partners and friends of FFM with us for the day and have so much support from them along with all our fabulous sponsors. We can't wait for the next event!"
The £54,000 raised at the Swanky Swing golf day takes the running total raised by Franklyn Financial Management for the St. James's Place Charitable Foundation over the years to just over £1 million.
The Swanky Swing was a spin off event of their infamous Summer Swing charity event which is usually held annually and sees 120 golfers take to the course during the day and over 400 guests join in the evening for their gala dinner.
Due to COVID-19 restrictions in place, the gala dinner could not take place this year, but it did not stop Franklyn and their guests trying their best to raise as much as they could for the St. James's Place Charitable Foundation.
The Foundation distributes its funds through grants to charities, many of them in local communities, and has been able to give substantial support to over 4000 charitable organisations over the years including Hope and Homes for Children, Teenage Cancer Trust, Laureus Sport for Good Foundation and the Education for the Children Foundation.
Franklyn are hoping to continue their fundraising efforts at their Winter Waltz Gala Dinner event, taking place on Friday November 26 at The Mere Golf Resort and Spa, with the theme for this year being The Fairytale of New York.
The Winter Waltz promises to be an evening of top-class entertainment and more details on how you can buy your table or sponsorship opportunities can be found online at this webpage.
Franklyn Financial Management would like to thank all involved with the Swanky Swing for their continued support.
Porsche Centre Wilmslow who are actually situated within Handforth, were delighted to take part and support the good causes.
You can learn more about them here.
Wilmslow Nub News covers Wilmslow, Handforth, Styal and the surrounding area.
We're on a mission to bring honest, quality local news for our area.
And we love covering charity and fundraising success.
Got a story? You can contact our Editor at [email protected]
You can follow Wilmslow's online newspaper on your favourite social media platform, where you can also drop us a message.
You can find us on Facebook or Twitter.
Please also consider signing up to the Wilmslow Nub News Newsletter for the ten best stories of the week.