Wilmslow cops can disperse and ban groups of two tonight to fight anti-social behaviour crime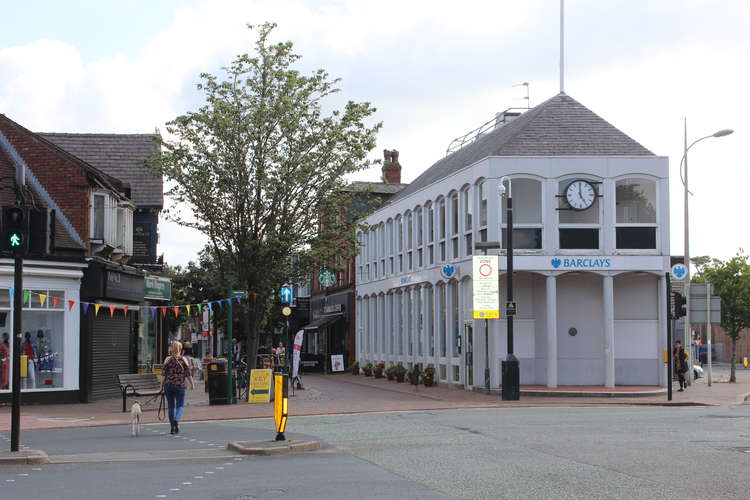 Wilmslow: If you're going into town in a group tonight, police could ask you to separate.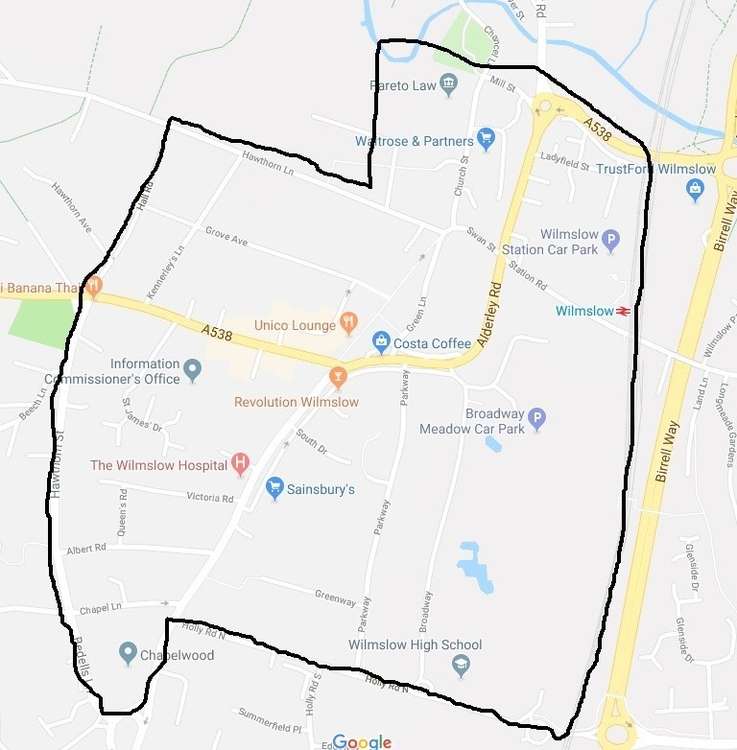 Cheshire Police provided this crudely drawn map to show that the powers span Wilmslow town centre. (Image - Google / Cheshire Police)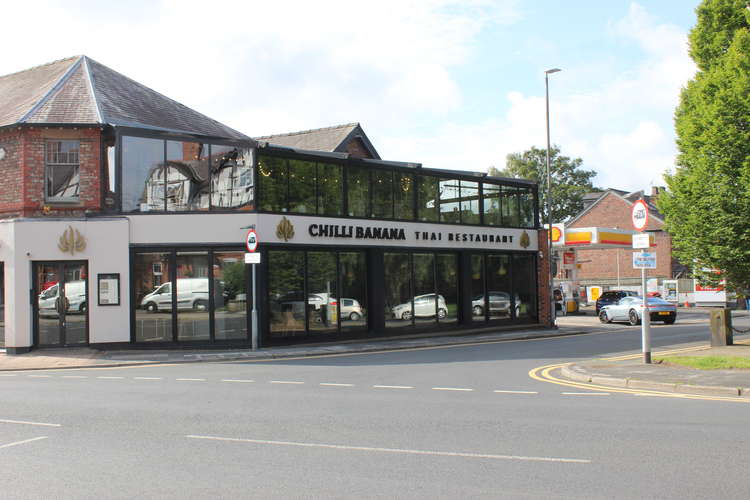 The police dispersal powers are granted as far west as Chilli Banana on Water Lane, and far east as Wilmslow train station.
Groups could be asked to disperse all weekend in the centre of Wilmslow, in response to rising anti-social behaviour crimes.
Those that appear suspicious or likely to cause an anti-social behaviour crime could be split up in Wilmslow West and Chorley, without further reason.
The dispersal order has been imposed under Section 34 of the Anti-social Behaviour, Crime and Policing Act 2014.
Dispersal orders make it an offence for anyone to return to a specific area for up to 48 hours.
The area covered is as indicated by the highlighted mapped area (pictured), which will be provided to anyone issued with a direction to leave.
Wilmslow West and Chorley Police had this to say in a statement: "Dispersal order issued for #Wilmslow town centre from 5pm on 6th August until 5pm on 8th August to prevent crime and anti-social behaviour.
"Anyone in breach may be instructed to leave the area defined by the attached map, facing arrest if they return within the specified times.
"This is in response to disorder in the town during the Night Time Economy last weekend, to prevent and protect residents and businesses from crime and ASB."
Wilmslow Nub News has asked for evidence of last weeks anti-social behaviour rise.
The most recent publicly available figures suggest there were 8 anti-social behaviour crimes in Wilmslow West and Chorley for June 2021.
This is the third most common crime in the area, after other theft and violence and sexual offences.
There were 11 anti-social behaviour crimes in Wilmslow West and Chorley for May 2021. 12 for April.
If anything, this suggests that ASB is on the decline in the dispersal order area, however, we do not have figures for July and early August.
A similar order was recently placed in Macclesfield, which lasted for three days in total over July.
Antisocial behaviour is defined by police and the law as 'behaviour by a person which causes, or is likely to cause, harassment, alarm or distress to persons not of the same household as the person'.
[I]Free from pop-up ads, or unwanted surveys, Wilmslow Nub News is a quality online newspaper for all things Wilmslow, Styal and Handforth.
You can subscribe to our FREE newsletter, by entering your email address in the shaded box below.