Wilmslow: Holiday lodges set on site of Grade-II listed farm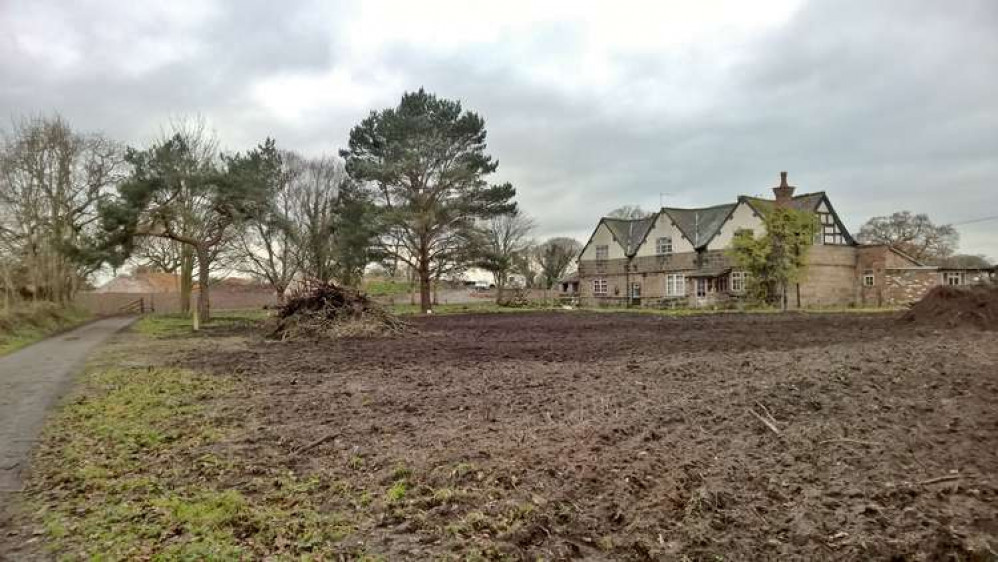 The new holiday lodges will be located near the Grade II listed building. (Image CC Unchanged bit.ly/37ftXW3 Chris Morgan / Saltersley Hall Farm / CC BY-SA 2.0 )
Twelve holiday lodges could be sited on farmland on the outskirts of Wilmslow if planners give the go-ahead.
Terrence Cummins has applied for permission to change the use of the land at Saltersley Hall Farm to accommodate the cabins.
A planning statement submitted to Cheshire East Council on behalf of Mr Cummins states: "A countryside location is a common feature for holiday let accommodation, as people enjoy the 'escapism' of a rural location and make use of countryside attractions such as the walking routes and natural attractions adjoining the site.
"The cabins would seek to maximise their setting to ensure guests utilise the surrounding grounds and make use of the surrounding facilities and amenities within the area."
The application site is currently agricultural land and is located in the countryside just outside Wilmslow.
The application states there are a number of facilities and amenities nearby, including pubs, restaurants, shops, a post office and a train station and the closest bus stop is less than a mile from the site.
"At this stage, the design of the units have not been determined, however, they will conform to the legal definition of a caravan so that they do not present a new 'building' in the Green Belt," says the planning statement.
"The design will be sensitive and high quality using sustainable design principles."
It continues: "The proposals will contribute to the local economy in Cheshire East by creating a tourism enterprise which will make use of surrounding amenities, attractions and services, ensuring money is spent in the local economy of Cheshire East.
"Additionally, the proposal will provide local jobs through the construction phase, as well as further jobs in the tourism industry when the development is complete, a sector which has been hit hard with redundancies as a result of the COVID-19 pandemic."
Located two miles west of Wilmslow, the new lodges will be built near the 17th century Saltersley Hall farmhouse, which is a Grade II listed building.
The application, number 21/3983M, is due to be decided by a planning officer under delegated authority.
It can be viewed on the planning portal on the Cheshire East website and the last date for submitting comments is September 2.
[I]Free from pop-up ads, or unwanted surveys, Wilmslow Nub News is a quality online newspaper for all things Wilmslow, Styal and Handforth.
You can subscribe to our FREE newsletter, by entering your email address in the shaded box below.